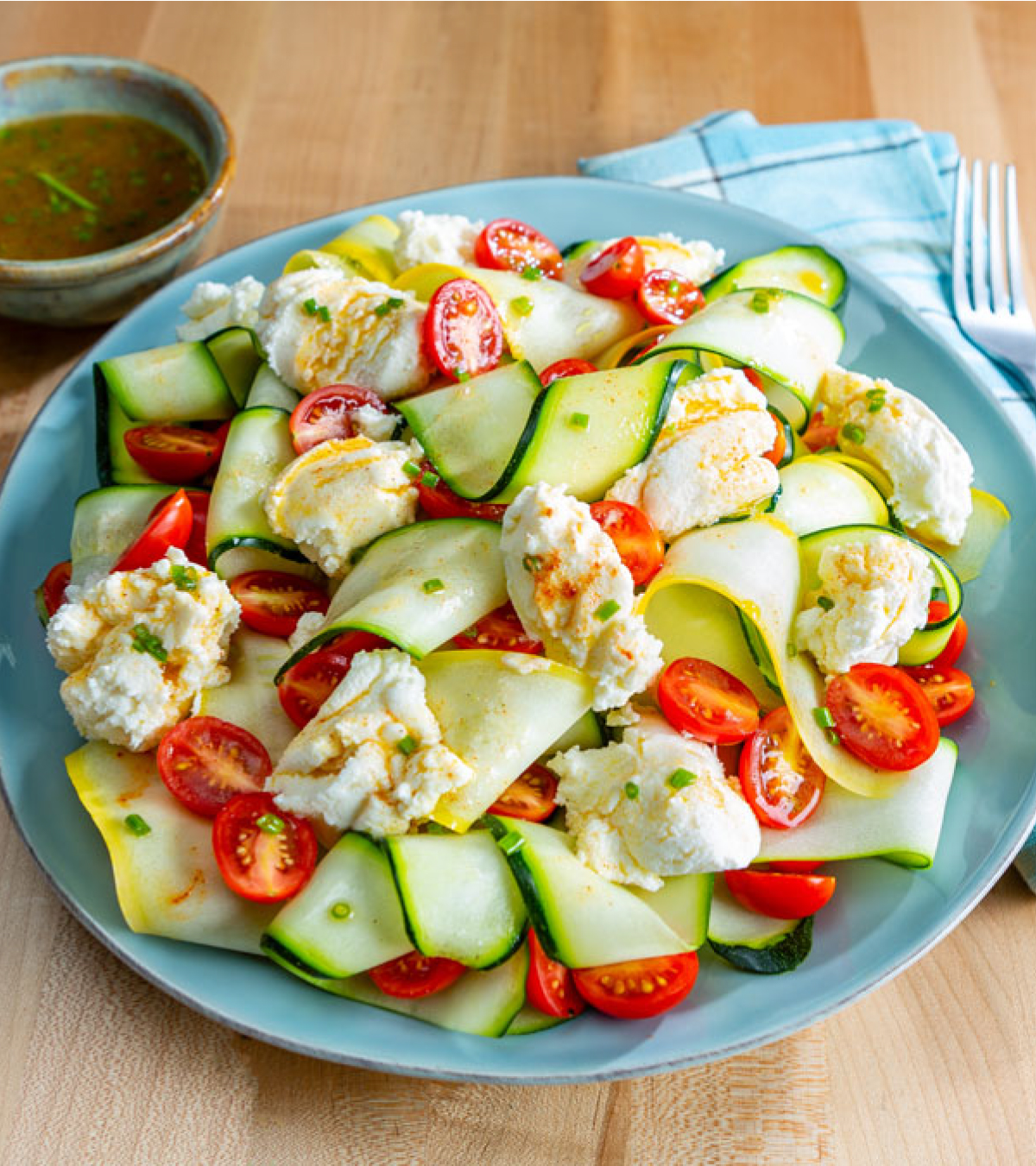 Shop Ingredients Click to See How-To Video!


Zucchini & Summer Squash Ribbon Salad
Prep: 15 minutes
Serves: 4
2
tablespoons fresh lemon juice
2
teaspoons chopped fresh chives
1/2
teaspoon honey
1/4
teaspoon salt
1/8
teaspoon ground black pepper
1
pinch ground red pepper
3
tablespoons extra virgin olive oil
2
small yellow squash and/or zucchini, thinly shaved with vegetable peeler
1/2
cup halved grape tomatoes
1/2
cup whole milk ricotta cheese
1.In medium bowl, whisk lemon juice, chives, honey, salt, black pepper and red pepper; whisking constantly, drizzle in oil until emulsified. Add squash and tomatoes; toss to combine.

2.Serve salad dolloped with cheese.

3.Spray corn with cooking spray. Place corn on hot grill rack; cover and cook 10 to 12 minutes or until golden brown, turning frequently.


Approximate nutritional values per serving:
167 Calories, 15g Fat (4g Saturated), 16mg Cholesterol,
177mg Sodium, 6g Carbohydrates, 1g Fiber, 3g Sugars, 5g Protein