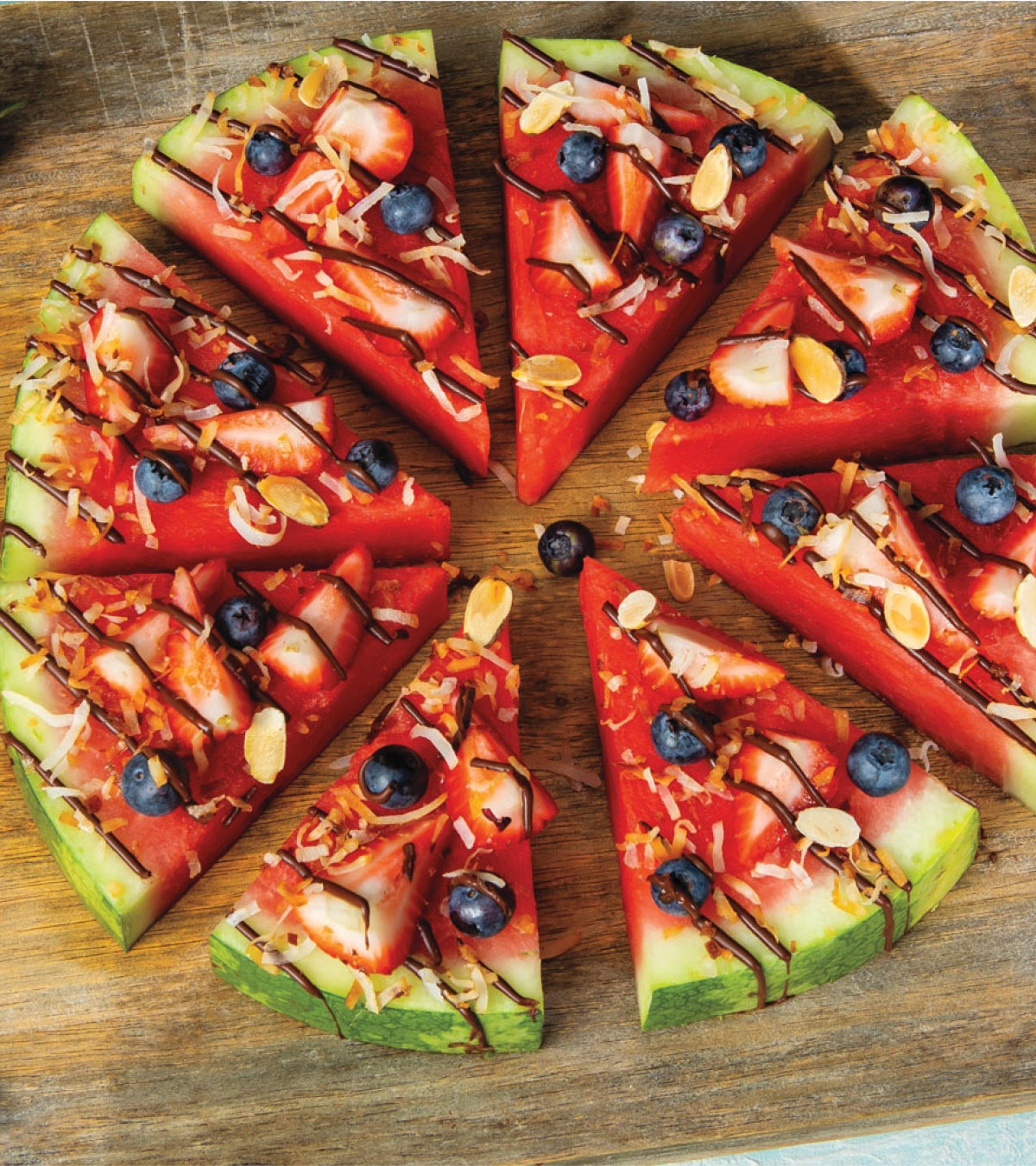 Shop Ingredients Click to See How-To Video!


Watermelon Dessert Pizza
Prep: 20 minutes
Serves: 8
2
tablespoons sliced almonds
2
tablespoons sweetened coconut flakes
1/2
cup dark chocolate chips
1
(1-inch-thick) round slice watermelon (cut from whole seedless watermelon)
1/2
cup hulled and quartered strawberries
1/4
cup blueberries
1.In large skillet, toast almonds and coconut over medium-high heat 4 minutes or until lightly browned and fragrant, stirring frequently; transfer to plate to cool.

2.In small microwave-safe bowl, heat chocolate chips in microwave oven on high 1 minute or until melted, stirring every 20 seconds.

3.Place watermelon on serving board; cut into 8 wedges. Drizzle watermelon with chocolate; sprinkle with strawberries, blueberries, almonds and coconut.


Approximate nutritional values per serving (1 slice):
121 Calories, 6g Fat (3g Saturated), 0mg Cholesterol,
10mg Sodium, 19g Carbohydrates, 2g Fiber, 16g Sugars, 2g Protein