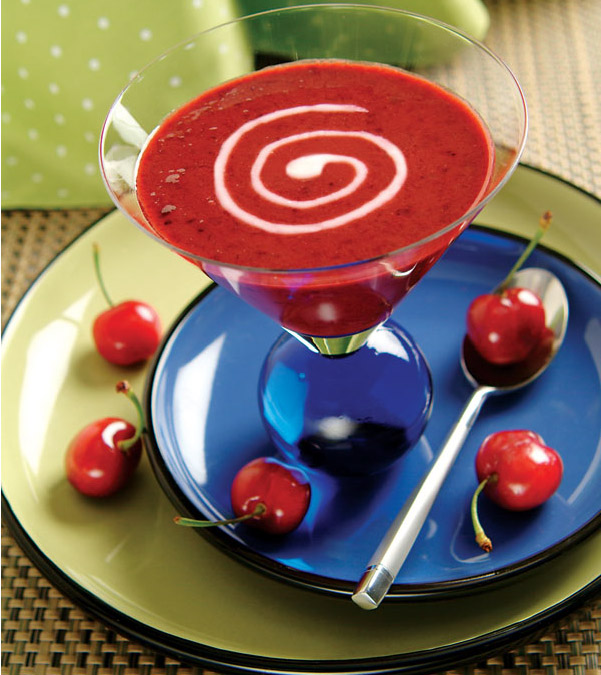 Shop Ingredients Click to See How-To Video!


Chilled Cherry Dessert
Prep: 20 minutes plus chilling • Serves: 4
4
cups pitted fresh sweet cherries
1
cup vanilla yogurt plus additional for garnish
1/2
cup white grape juice
1
tablespoon honey
1
pinch cinnamon
1
splash Triple Sec or Grand Marnier liqueur (optional)
Toasted slivered almonds (optional)
1.In blender or bowl of food processor with knife blade attached, purée cherries 5 to 10 seconds or until cherries are coarsely chopped. Scrape down bowl, and add yogurt, juice, honey, cinnamon and liqueur, if desired. Purée 5 to 10 seconds or just until combined (mixture will be slightly chunky).

2.Transfer mixture to large pitcher. Cover and chill at least 1 hour before serving.

3.To serve, pour into glasses or bowls. Garnish each with yogurt and almond slivers, if desired.


Approximate nutritional values per serving: 

173 Calories, 3g Fat (1g Saturated), 8mg Cholesterol,
31mg Sodium, 35g Carbohydrates, 3g Fiber, 4g Protein