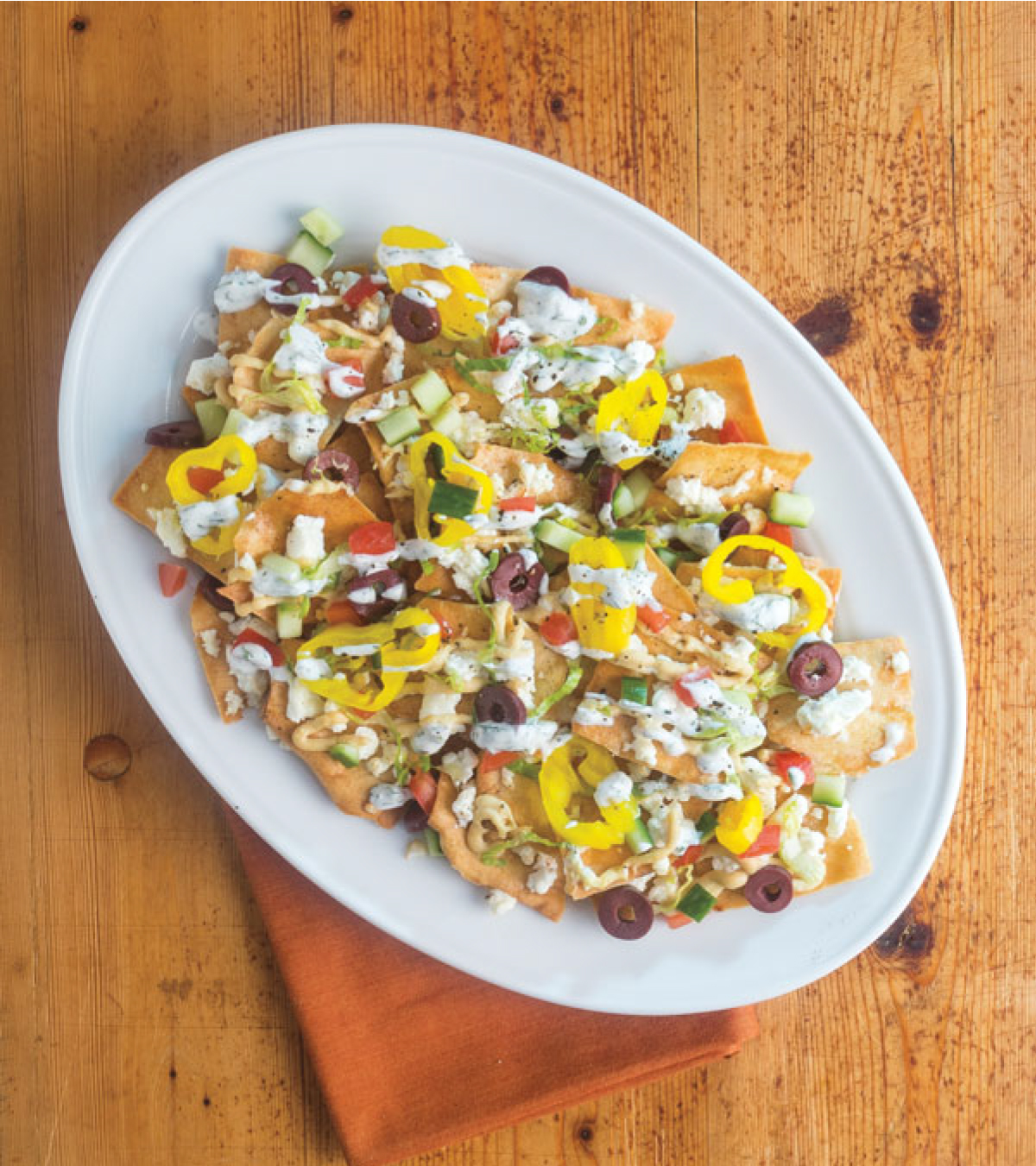 Shop Ingredients Click to See How-To Video!


Greek Salad Nachos
Prep: 10 minutes • Bake: 5 minutes
Serves: 6
1
bag (7.33 ounces) plain pita chips
Nonstick cooking spray
1/2
cup crumbled feta cheese
3/4
cup classic hummus
1/4
cup plain nonfat Greek yogurt
1
tablespoon chopped fresh dill
2
cups shredded romaine lettuce
2
Roma tomatoes, chopped
1/2
English cucumber, chopped
1/4
cup drained sliced pepperoncini
1/4
cup chopped red onion
2
tablespoons sliced Kalamata olives
1.Preheat oven to 350°. On rimmed baking pan, evenly spread chips; sprinkle with cheese. Bake 5 minutes or until cheese begins to brown.

2.Transfer hummus to small zip-top plastic bag. In small bowl, stir yogurt and dill; transfer to small zip-top plastic bag and snip bottom corner with kitchen scissors.

3.Drizzle chips with hummus. Top with lettuce, tomatoes, cucumber, pepperoncini, onion and olives; drizzle with yogurt mixture.


Approximate nutritional values per serving:
288 Calories, 14g Fat (4g Saturated), 17mg Cholesterol,
744mg Sodium, 32g Carbohydrates, 1g Fiber, 4g Sugars,
0g Added Sugars, 10g Protein