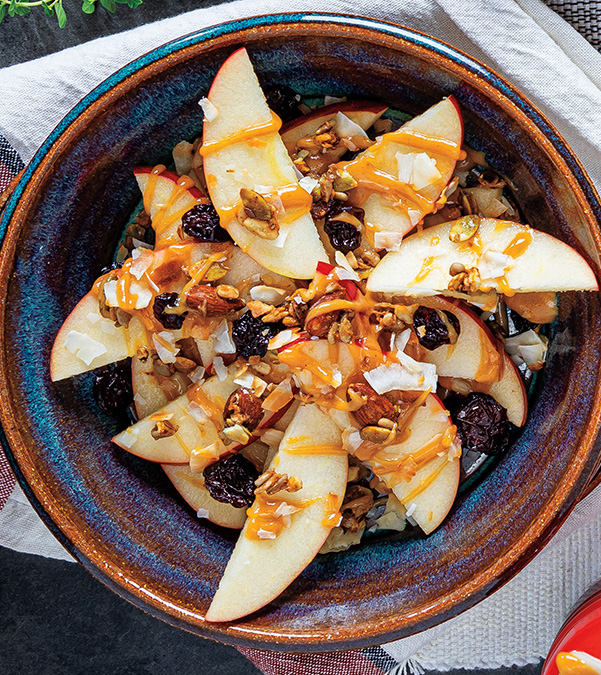 Apple-Peanut Butter Breakfast Nachos
Prep: 15 minutes • Serves: 4
1.PICS Unsweetened Coconut: In small skillet, toast 1/4 cup unsweetened coconut flakes over medium heat 3 minutes or until lightly browned and fragrant, stirring frequently; transfer to plate to cool.
2.PICS Peanut Butter: In small bowl, whisk 1/3 cup creamy unsalted peanut butter and 1/3 cup warm water.
3.Market 32 Apples: Cut 2 medium Fuji or Gala apples into quarters; remove cores and slice 1/8-inch thick. On serving plate, layer half the apples and drizzle with peanut butter mixture; repeat layers.
4.PICS Granola: Sprinkle ½ cup granola over nachos.
5.Dried Cherries: Sprinkle ¼ cup each sweetened dried cherries and toasted coconut over nachos. Makes about 5 cups.
Approximate nutritional values per serving:
280 Calories, 14g Fat (5g Saturated), 0mg Cholesterol, 41mg Sodium, 35g Carbohydrates, 5g Fiber, 7g Protein