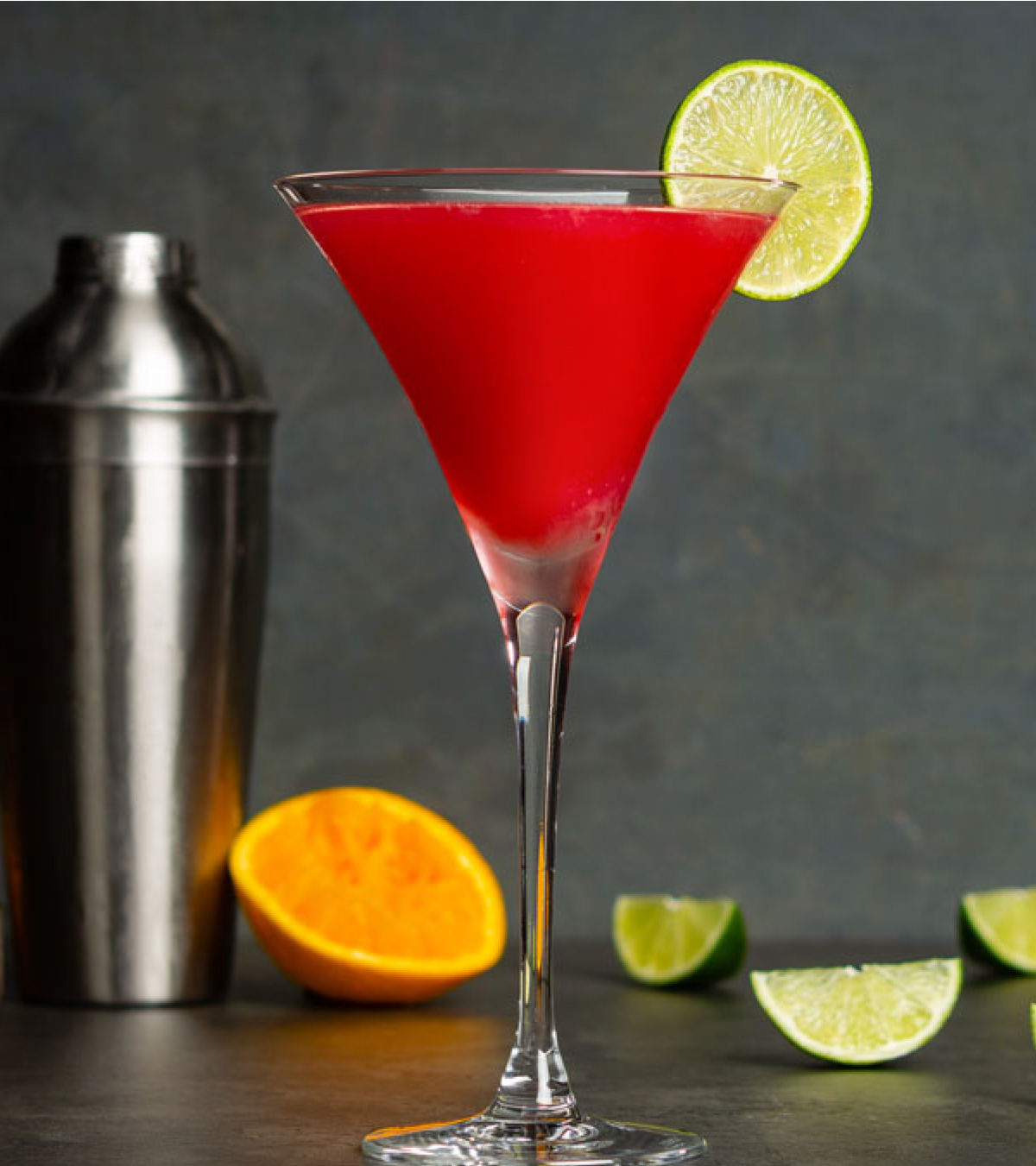 Shop Ingredients Click to See How-To Video!


Cos-Mocktails
Prep: 10 minutes
Serves: 6
Crushed ice
12
ounces (1-1/2 cups) refrigerated lemonade
4
ounces (1/2 cup) PICS Cranberry Juice Cocktail, chilled
¾
cup fresh orange juice
3
cup fresh lime juice
Lime wedges for garnish
1.Fill cocktail shaker half full with ice. Add 6 ounces (3/4 cup) lemonade, 2 ounces (1/4 cup) cranberry juice, and half of the orange juice and lime juice; cover and shake vigorously. Strain Cos-Mocktails into 3 martini glasses. Garnish with lime wedges to serve. Repeat with remaining ingredients to make 3 more Cos-Mocktails.