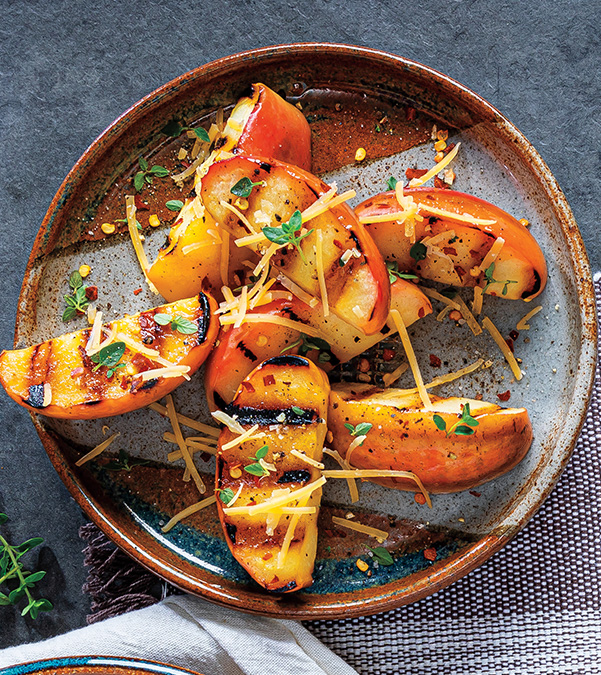 Grilled Savory Apples with Gouda
Prep: 15 minutes
Grill: 6 minutes • : 4
1.Fresh Thyme: Prepare outdoor grill for direct grilling over high heat. In small bowl, add 2 teaspoons chopped fresh thyme.
2.Celery Salt: Add ½ teaspoon celery salt.
3.Crushed Red Pepper Flakes: Stir in ½ teaspoon each crushed red pepper flakes and fresh ground black pepper.
4.Market 32 Apples: Cut 4 medium Fuji or Gala apples in half; remove cores and cut each into 6 wedges. Spray apple wedges with nonstick cooking spray and place on hot grill rack; cover and cook 6 minutes or until grill marks appear, turning once. Transfer apples to serving plate.
5.Cheese: Sprinkle ½ cup coarsely grated Gouda cheese and thyme mixture over apples.
Approximate nutritional values per serving (6 topped apple wedges):
201 Calories, 8g Fat (5g Saturated), 32mg Cholesterol, 379mg Sodium, 25g Carbohydrates, 4g Fiber, 8g Protein