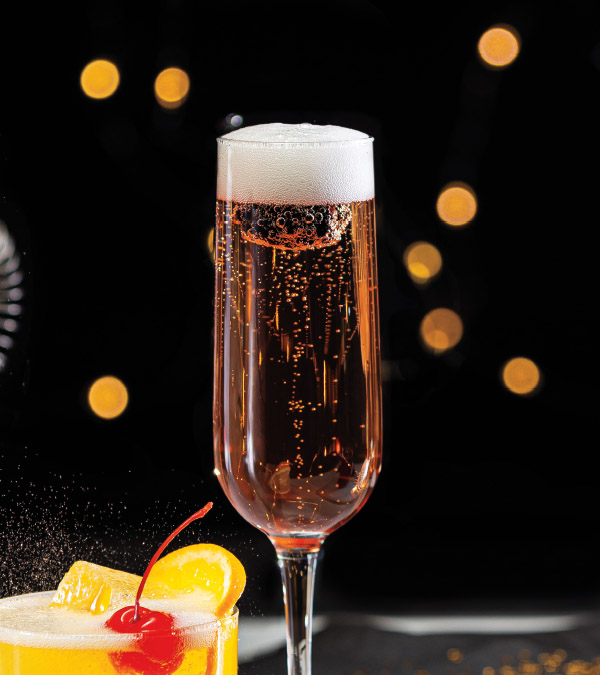 Pomegranate-Blackberry Sparkler
Prep: 10 minutes • Serves: 6
6
large blackberries
6
tablespoons
Full Circle pomegranate juice
6
sprigs fresh thyme
1
bottle (750mL) Champagne
1. Add blackberries, juice and thyme to 6 (7-ounce) Champagne flutes; top with Champagne.


Approximate nutritional values per serving (1 sparkler):
113 Calories, 0g Fat, (0g Saturated), 0mg Cholesterol, 7mg Sodium,
6g Carbohydrates, 1g Fiber, 3g Sugars, 1g Added Sugars, 0g Protein

Value Boosters
Enhance your cocktails with creative garnishes like citrus twists, fresh herbs or even edible flowers to add a touch of artistry and a burst of fresh flavors to every sip.