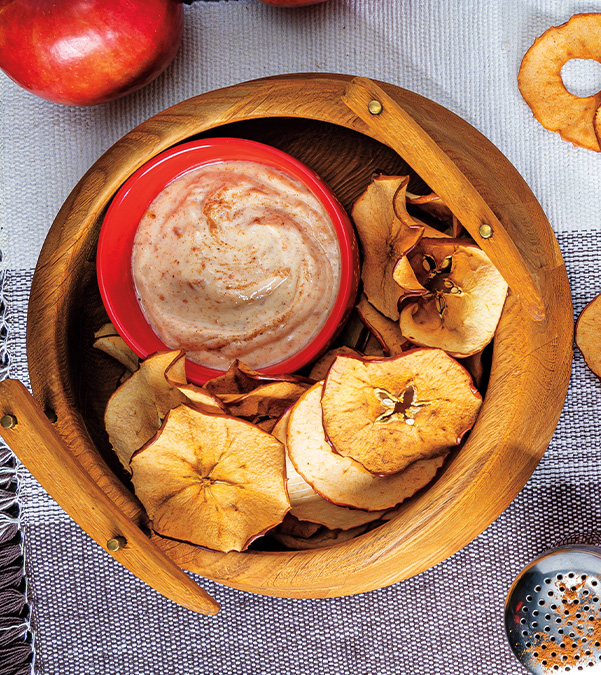 Healthy Baked Apple Chips with Maple-Almond Yogurt Dip
Prep: 15 minutes
Bake: 2 minutes • Serves: 4
1.Market 32 Apples: Preheat oven to 225°; line 2 rimmed baking pans with parchment paper. Thinly slice 2 Fuji or Gala apples crosswise; place in single layer on prepared pans.
2.PICS Cinnamon: Sprinkle 1½ teaspoons ground cinnamon over apples; bake 2 hours or until crisp, rotating pans and turning apples once. Makes about 40 chips.
3.PICS Yogurt: In medium bowl, add 1 cup plain nonfat Greek yogurt.
4.PICS Almond Butter: Add ¼ cup almond butter.
5.PICS Maple Syrup: Stir in 2 tablespoons maple syrup; serve with apple chips. Makes about 1¼ cups.
Approximate nutritional values per serving (10 chips, 1/4 cup dip):
205 Calories, 9g Fat (1g Saturated), 3mg Cholesterol, 59mg Sodium, 24g Carbohydrates, 4g Fiber, 9g Protein