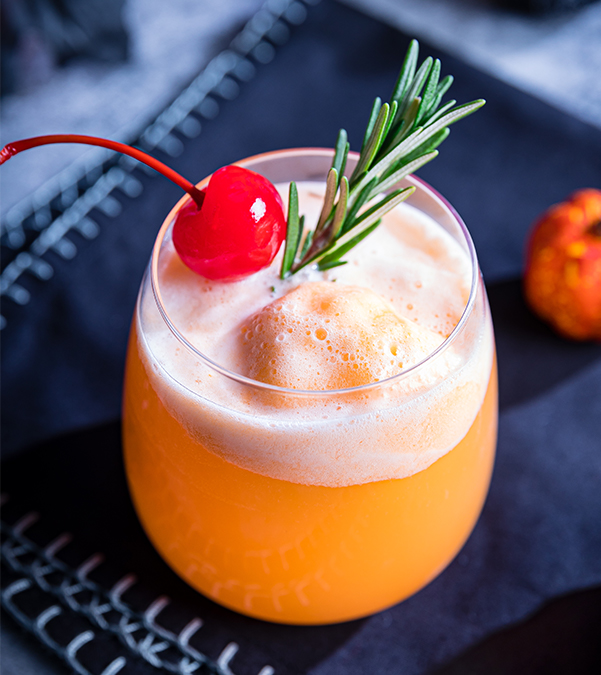 Pumpkin Punch
Prep: 15 minutes • Serves: 8
6
sprigs rosemary
1 1/2
cups vodka
2
cups
PICS orange sherbet
1
can (12 ounces)
PICS frozen limeade
1
cup
PICS tonic water
, chilled
1
cup
PICS lime-flavored sparkling water
, chilled
16
PICS maraschino cherries
, frozen
1.In glass jar with tight fitting lid, stir 3 rosemary sprigs and vodka; close jar with lid and let stand at room temperature 2 days.
2.Line large plate with parchment paper; drop sherbet into 2-tablespoon mounds on prepared plate, cover with plastic wrap and freeze at least 1 hour or overnight.
3.Remove and discard rosemary sprigs from jar. In large punch bowl, stir limeade, tonic water, sparkling water and rosemary vodka; add sherbet, cherries and remaining 3 rosemary sprigs. Makes about 6½ cups.
Approximate nutritional values per serving (3/4 cup):
235 Calories, 1g Fat (0g Saturated), 0mg Cholesterol, 22mg Sodium, 35g Carbohydrates, 1g Fiber, 0 g Protein