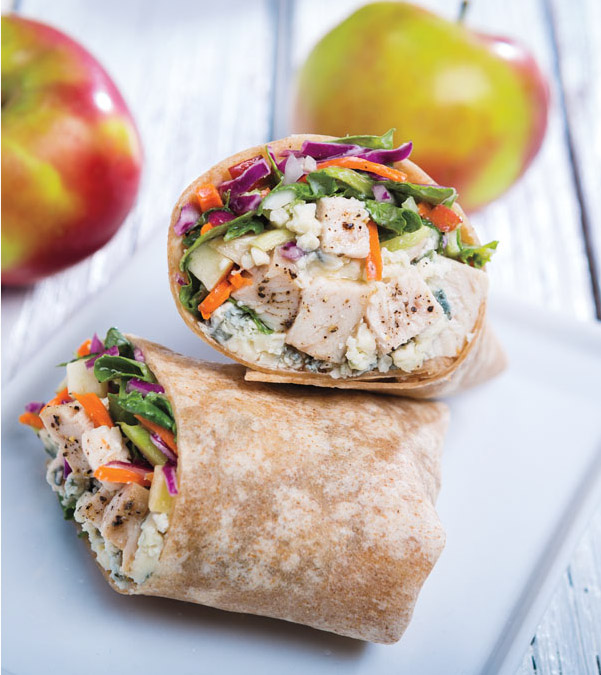 Shop Ingredients Click to See How-To Video!


Chicken & Apple-Kale Slaw Wrap
Prep: 15 minutes • Serves: 4
3
tablespoons plain nonfat Greek yogurt
1
tablespoon fresh lemon juice
2
teaspoons honey
1/8
teaspoon salt
1/4
teaspoon ground black pepper
1-1/4
cups broccoli cole slaw
1/2
cup packed baby kale
1/2
cup chopped McIntosh apple
1/4
cup thinly sliced red onion
4
whole grain sandwich wraps
2
cups chopped skinless whole roasted chicken meat
1/4
cup crumbled blue cheese
1.In medium bowl, whisk yogurt, lemon juice, honey, salt and pepper; add cole slaw, kale, apple and onion and toss to combine. Fill wraps with chicken, cheese and cole slaw mixture.


Approximate nutritional values per serving: 

301 Calories, 11g Fat (3g Saturated), 69mg Cholesterol,
584mg Sodium, 31g Carbohydrates, 14g Fiber, 6g Sugars,
3g Added Sugars, 32g Protein

Chef Tip:
Add dried cherries and/or toasted pecans for extra flavor and texture.