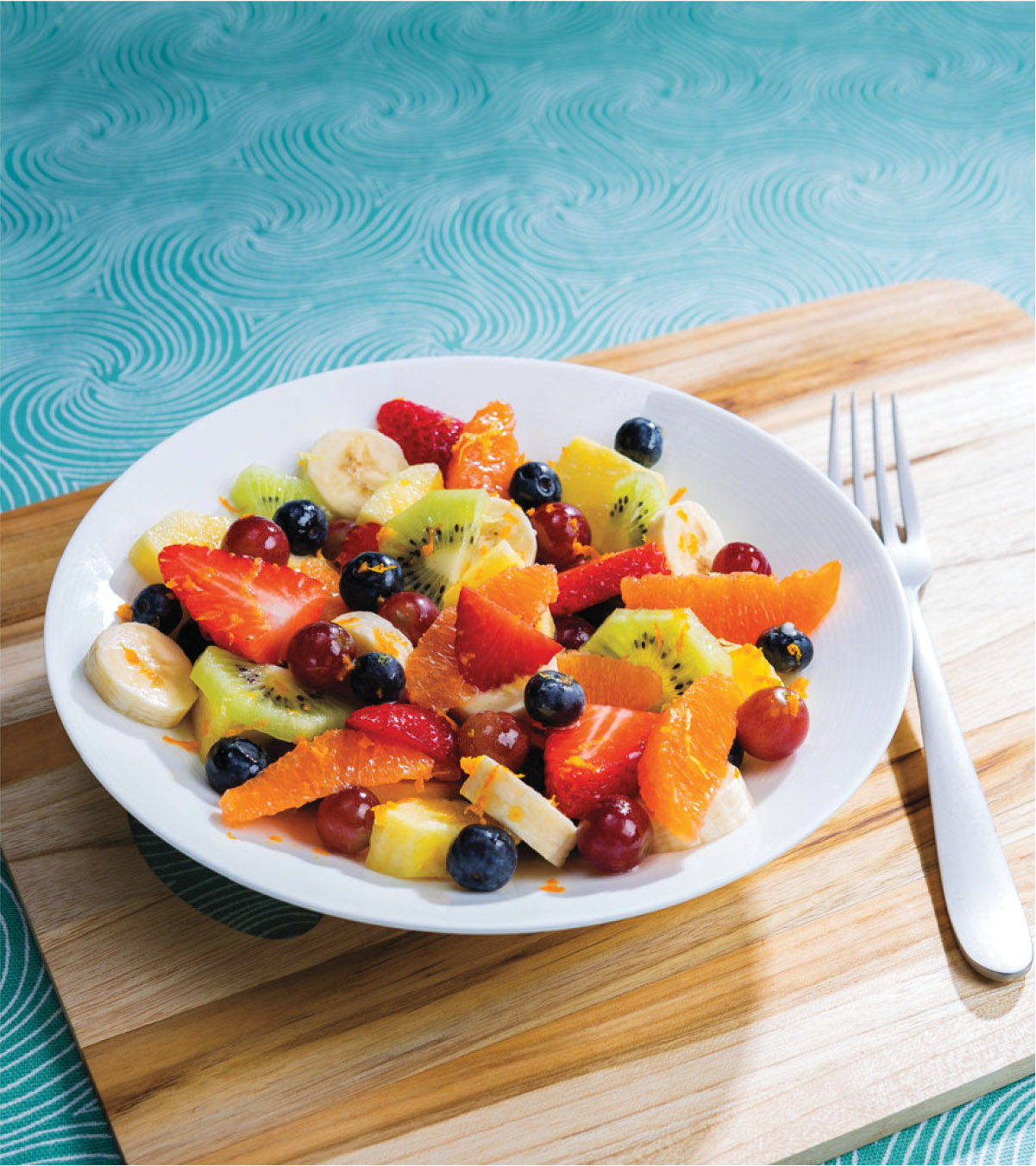 Shop Ingredients Click to See How-To Video!


Citrusy Fruit Salad
Prep: 25 minutes
Cook: 5 minutes • Serves: 10
2/3
cup fresh orange juice
1/3
cup fresh lemon juice
1/3
cup packed brown sugar
1/2
teaspoon grated lemon zest
1/2
teaspoon grated orange zest
1
teaspoon vanilla extract
2
cups cubed fresh pineapple
2
cups strawberries, hulled and sliced
3
kiwi fruit, peeled and sliced
3
bananas, sliced
2
oranges, peeled and sectioned
1
cup seedless grapes
2
cups blueberries
1.In small saucepan, heat orange juice, lemon juice, sugar, lemon zest and orange zest to a boil over medium-high heat; reduce heat to medium-low. Simmer 5 minutes or until slightly thickened; remove from heat. Stir in vanilla extract; let cool.

2.In large bowl, toss remaining ingredients; pour cooled sauce over fruit. Cover and refrigerate at least 3 hours before serving.


Approximate nutritional values per serving (1-1/4cups):
189 Calories, 1g Fat (0g Saturated), 0mg Cholesterol,
4mg Sodium, 38g Carbohydrates, 4g Fiber, 2g Protein