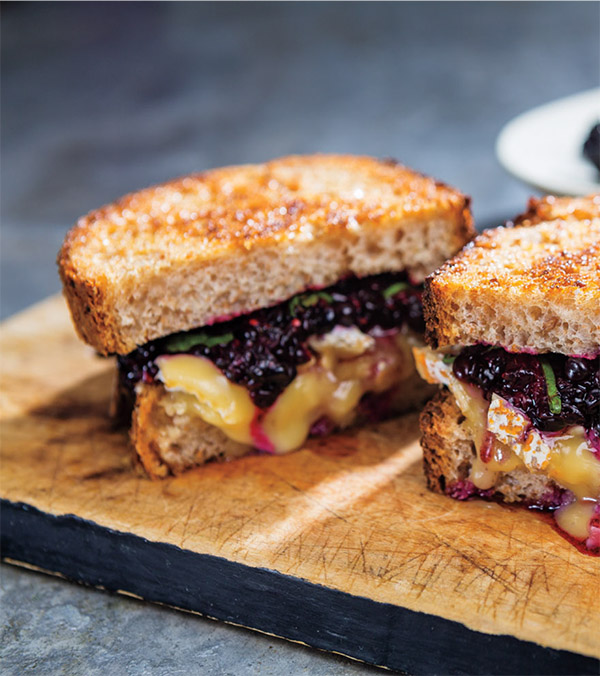 Shop Ingredients Click to See How-To Video!



Smashed Blackberry, Basil & Camembert Grilled Cheese
Prep: 10 minutes
Cook: 10 minutes • Serves: 4
2
packages (6 ounces each) fresh blackberries
8
thick slices multigrain bread
2
tablespoons olive oil
1
package (8 ounces) Camembert cheese, sliced
1/4
cup chopped fresh basil
1.In medium bowl, smash blackberries with a fork until slightly chunky.

2.Brush 1 side of bread slices with oil; place oiled side down on work surface. Spread 4 bread slices with smashed blackberries; top with cheese, basil and remaining 4 bread slices, oiled side up.

3.Heat griddle or grill pan over medium-low heat. In batches if necessary, cook sandwiches 10 minutes or until bread is golden brown and cheese melts, turning once and pressing down occasionally with large spatula. Cut sandwiches in half to serve.


Approximate nutritional values per serving: 

484 Calories, 24g Fat (10g Saturated), 41mg Cholesterol,
791mg Sodium, 44g Carbohydrates, 4g Fiber, 9g Sugars, 23g Protein