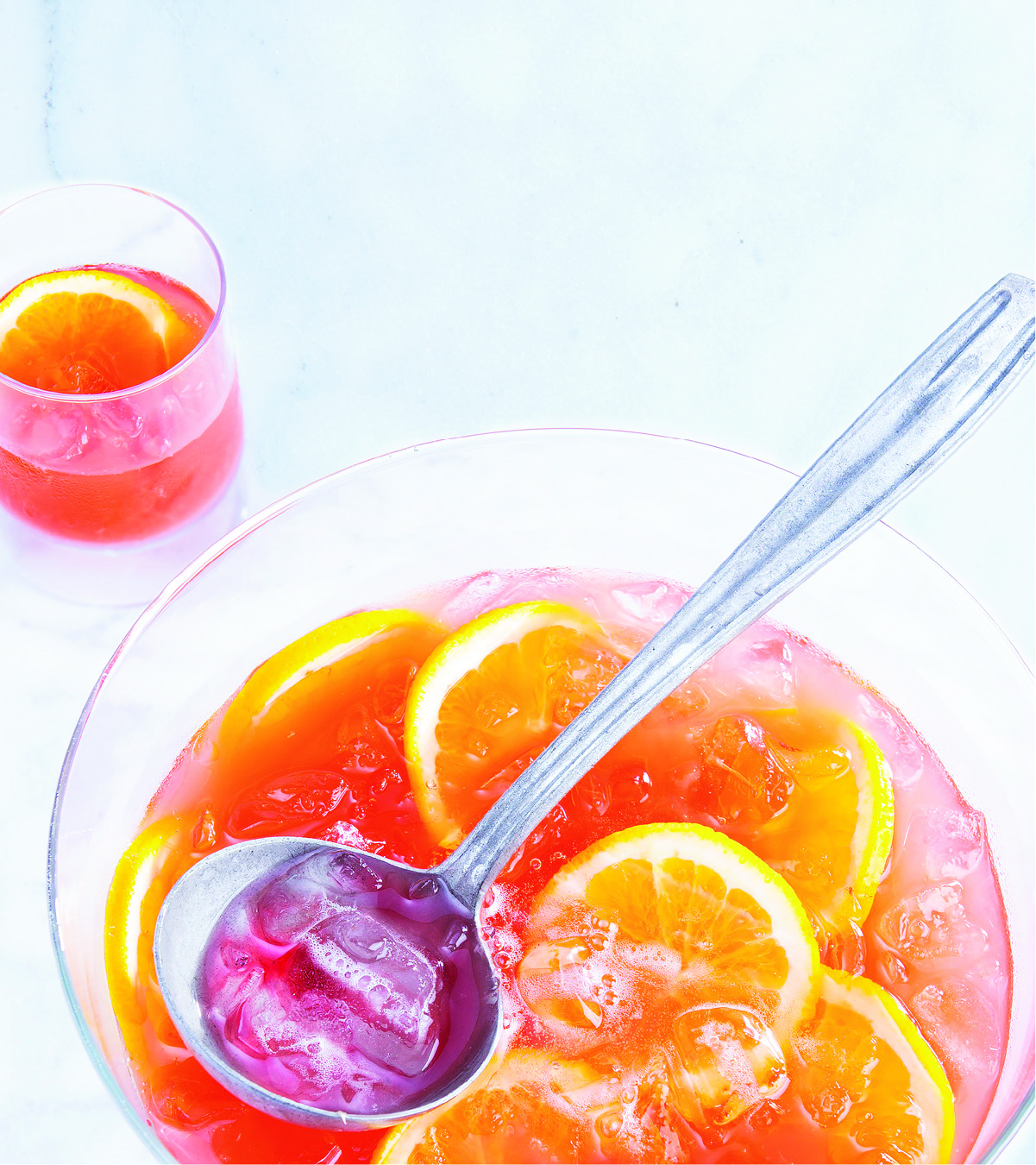 Shop Ingredients Click to See How-To Video!


Tart & Juicy Sparkling Punch
Prep: 10 minutes plus chilling
Serves: 10
Header
4
cups ice
1
bottle (15.2 fluid ounces) tart cherry kombucha
2
cups 100% cranberry juice, chilled
1/2
cup fresh orange juice, chilled
1/2
cup orange-flavored liqueur such as Cointreau or Triple Sec
1/2
cup vodka
1
bottle (750 ml) sparkling white wine or Champagne, chilled
1
can (12 fluid ounces) unsweetened lemon-flavored sparkling water, chilled
2
medium oranges, sliced
1.In punch bowl, stir ice, kombucha, cranberry juice, orange juice, orange liqueur and vodka; slowly add wine and soda and stir gently. Garnish punch with orange slices. Makes about 10 cups.


Approximate nutritional values per serving: 

168 Calories, 0g Fat (0g Saturated), 0mg Cholesterol,
10mg Sodium, 16g Carbohydrates, 0g Fiber, 14g Sugars,
7g Added Sugars, 0g Protein