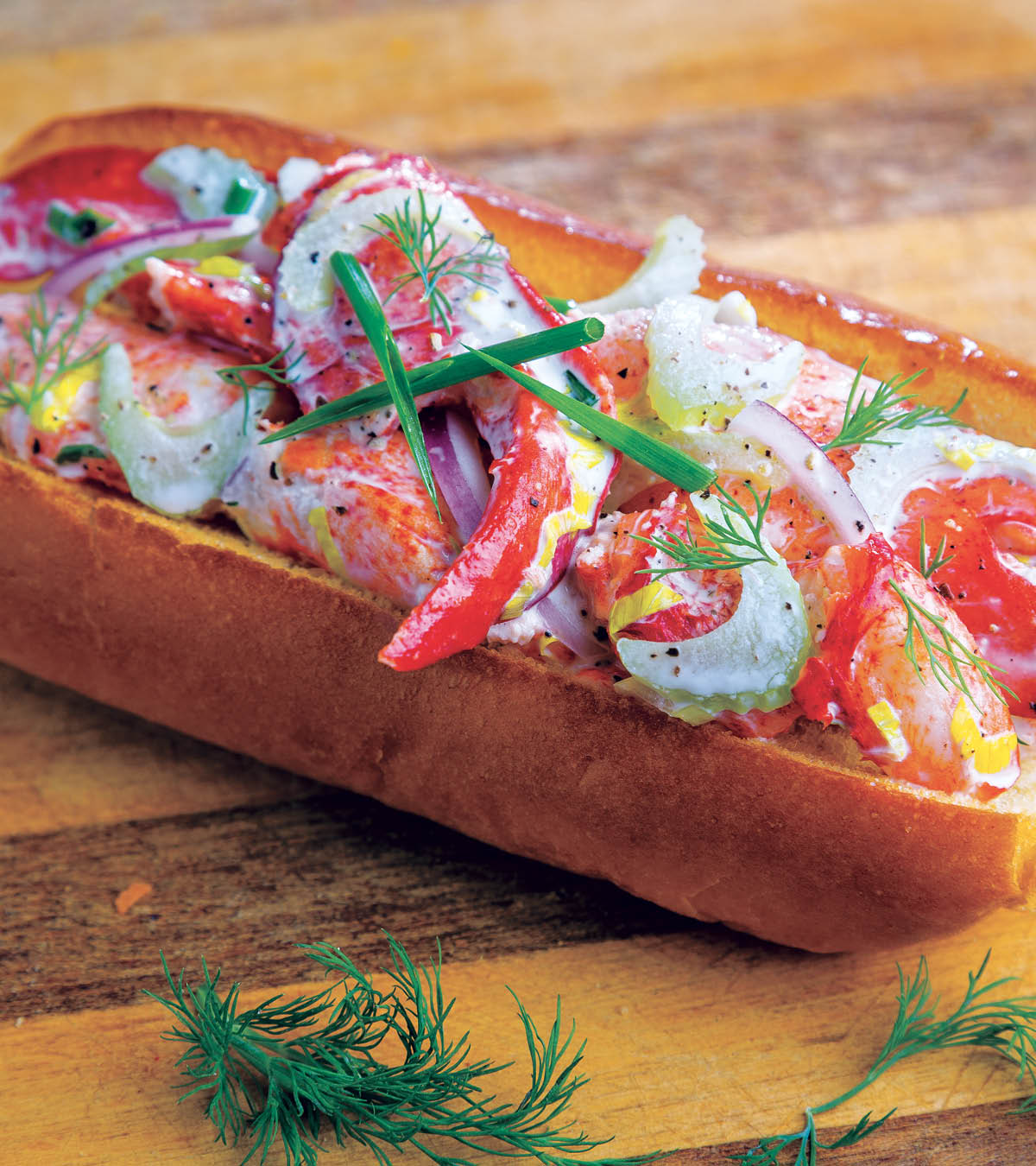 Shop Ingredients Click to See How-To Video!


Classic Lobster Roll
Prep: 15 minutes
Broil: 2 minutes • Serves: 4
4
brioche hot dog buns, split
2
2/3 cups cooked lobster meat (about 1 pound)
1/2
cup thinly sliced celery
1/2
cup thinly sliced red onion
1/4
cup light mayonnaise
1
tablespoon chopped fresh chives plus additional for garnish
1
tablespoon chopped fresh dill plus additional for garnish
1/4
teaspoon fresh ground black pepper
1.Preheat broiler to high. Place buns on rimmed baking sheet; broil 2 minutes or until lightly toasted.

2.In large bowl, toss lobster, celery, onion, mayonnaise, chives, dill and pepper. Fill buns with lobster mixture; garnish with additional herbs.


Approximate nutritional values per serving (1 sandwich):
286 Calories, 8g Fat (2g Saturated), 196mg Cholesterol,
897mg Sodium, 26g Carbohydrates, 2g Fiber, 6g Sugars, 26g Protein

Chef Tip:
To cook live lobsters, boil 3 (1-1/4 pound) lobsters in salted water 5 minutes or until bright red; remove and cool in ice water. With a turning motion, tear away lobster tails from heads; repeat to remove claws from bodies, discarding any green parts that may have been removed with the tail. Remove as much meat as possible from claws and tails and coarsely chop.