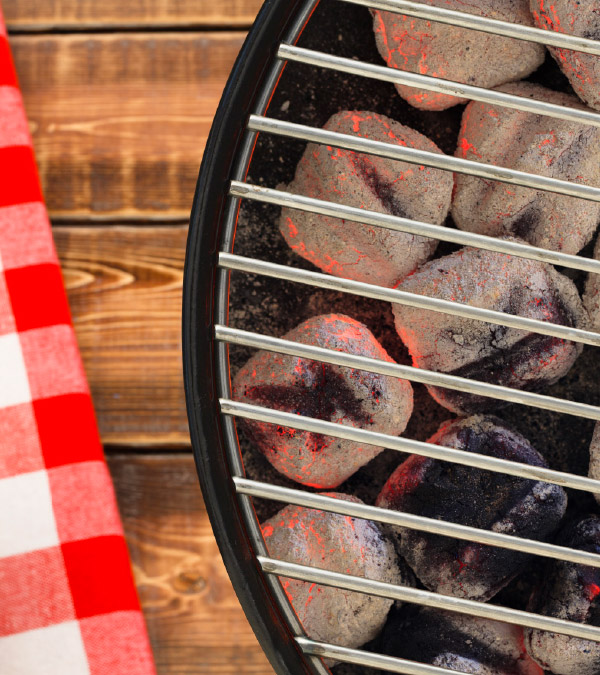 Tips for a Healthy (and Tasty!) Tailgate

Fall is here, which means football is back! Whether you're a die-hard fan or don't know a fumble from a scramble, one thing every tailgate attendee recognizes is tasty tailgating food! While game-day foods are known for their greasy indulgences and not their nutritional value, creating a nutritious tailgate spread is easier than you'd think.
Use our simple suggestions to make a football feast that's perfect for health-conscious fans!
Score Big but Go Mini
To keep portions in check, turn to recipes that deliver bite-size, big flavor. There are countless ways to savor fan-favorite recipes, from mini pizzas to mini sliders and mini meatballs, without consuming several large portions. Featuring miniature corn dogs on a stick, our Mini Mexican Street Corn Dogs recipe is a dippable, kid and adult-friendly tailgate option. It's easy to make, easier to eat and the perfect snackable size.
Mind the Prep
Crispy fried finger foods are a must-have for tailgates, but they require loads of unhealthy fats for frying. Enjoy your crispy, crunchy favorites with healthier preparation methods. Air fryers give foods that crispy satisfaction with just a hint of oil compared to deep fryers. Make air fryer fries using potatoes, zucchini or avocado slices, or try our veg-friendly Air Fryer Honey-Sesame Cauliflower "Wings" recipe that's perfectly crisp and guaranteed to be a hit.
Smart Swaps
Instead of focusing on foods to avoid, swap traditional ingredients for nourishing alternatives or add healthier elements to your favorite football dishes.
• For baked mac and cheese, substitute cauliflower for noodles and incorporate butternut squash into the cheese sauce for a nutritional boost. (See Cauliflower Mac & Cheese recipe)
• Add beans, peas and lentils to chili for a boost of fiber.
• Use Greek yogurt as the base for dips and serve with homemade baked tortilla chips or veggie slices.
• Top burgers with nutritious fruits and veggies like lettuce, tomato, onion, pickles, grilled mushrooms and pineapple.
• For a guilt-free tailgate treat, fruit kabobs are packed with nutrients and easy to pop on the grill. Serve with a drizzle of dark chocolate, yogurt or honey.