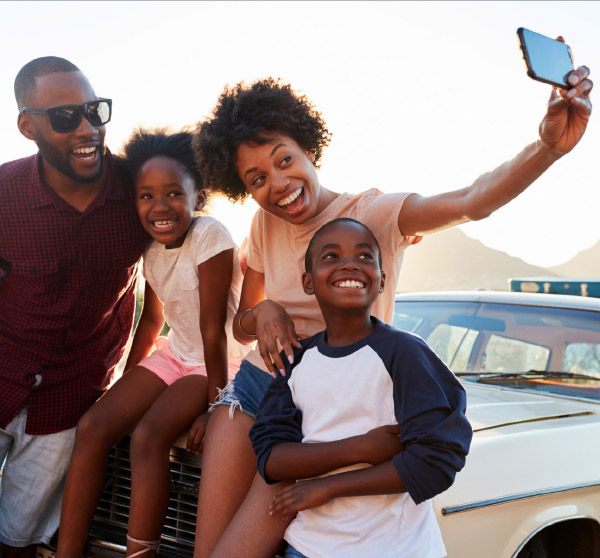 Smart & Savvy Snacks Perfect for your Next Road Trip

Hit the road with snacks that are simple to prep and pack. Munch on crispy chickpeas or combine heart-smart oats and seeds in our Cocoa-Chia Almond Snack Mix. Then, whip up a dip packed with creamy, garlicky flavors that will keep you fueled mile after mile.
As you fuel up your car for road trips this summer, don't forget to fuel your body with the nutrients it needs for those long miles ahead. Use our tips to bring nourishing, portable snacks along for the ride!
Pack the Protein: Protein is key to feeling energized and satisfied from exit to exit. Pack convenient, protein-rich items that create minimal messes, like protein bars, almonds, string cheese, hard-cooked eggs and squeezable yogurt.
Fruits & Veggies: Fruits and veggies make healthy snacks, but some varieties are better suited for road trips than others. Try clementines, carrots, celery, radishes and snap peas. Bring along dips like hummus or nut butter to boost the flavor – use store-bought dips for ease!
Savory Snacks & Sweet Treats: Satisfy those sweet and salty cravings with trail mix, popcorn, jerky, whole-grain cereal, granola bites or dark chocolate. Or, make our simple and satisfying Ranch-Spiced Crispy Chickpeas recipe.
Don't Forget the Drinks: Traveling is dehydrating, so pack plenty of refreshments, like water bottles, lemonade, coffee drinks, coconut water or low-sugar juice boxes for the kids.
Storage Tips
Pack Smart: Instead of rummaging through a snack bag, pack your road trip snacks in a wide plastic basket or tub where you can see and access all the options easily.
Remember the Essentials: Don't forget to pack a roll of paper towels, hand sanitizer and trash bags.
Keep it Cool: Pack wraps, sandwiches and anything else that needs refrigeration in a cooler. Block ice keeps longer than cubes, so use frozen gel packs, water bottles or jugs. Instead of the trunk, place the cooler where it's air-conditioned and cover it with a bath towel for further insulation.
Happy travels!