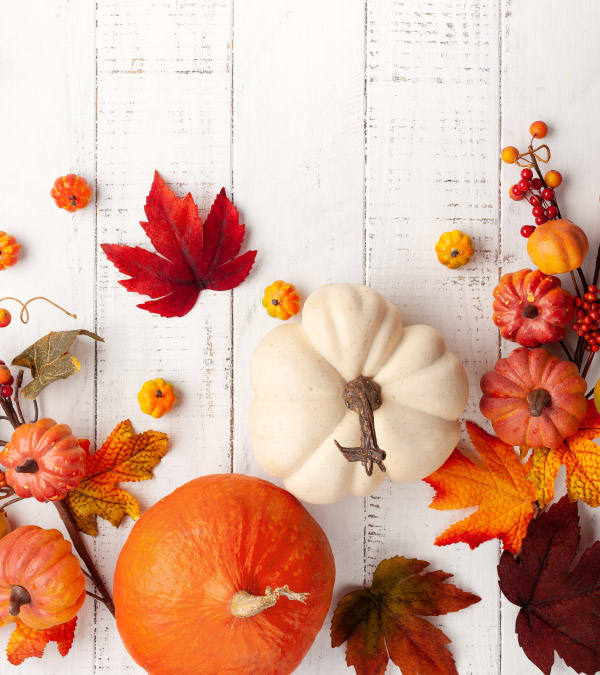 All Things Pumpkin

The start of the fall season means pumpkin-flavored everything! From lattes and smoothies to baked goods and oatmeal, recipe-ready canned pumpkin adds a boost of nutrition and comforting seasonal flavor to sweet and savory dishes. Try our suggestions
or use them as inspiration to make your own flavorful pumpkin creations for the fall or year-round.

Smoothies: Dessert for breakfast? A pumpkin pie-flavored smoothie satisfies those sweet tooth cravings without the extra calories or the need to turn on the oven. Blend pumpkin purée, banana, almond milk, maple syrup and pumpkin pie spice for a healthier, sweet treat you can take on the go!

Soups & Sauces: Tap into the savory side of pumpkin by stirring it into your favorite tomato-based soups and sauces. This trick yields smoother soups and sauces with a mild pumpkin flavor and a boost of vitamin A.

Parfaits: Perfect for breakfast or lunch, parfaits are easy to make, contain varied textures and are especially tasty when infused with pumpkin. To make pumpkin parfaits, combine pumpkin purée, maple syrup and cinnamon, then layer the mixture with Greek yogurt and nutty granola. Top with fresh fruit and dig in!

Oatmeal: Add pumpkin power to overnight oats. Simply mix equal parts of old-fashioned oats and your milk of choice, plus pumpkin pie spice and a touch of brown sugar in a glass jar or resealable container. Refrigerate overnight and top with chia seeds and pecans in the morning. Enjoy it chilled or warm!