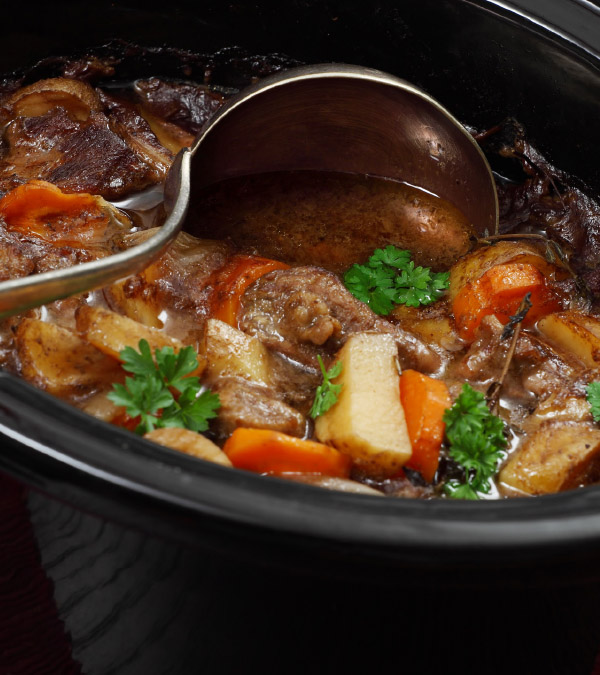 Timesaving Cooking Tips

Cooking more meals at home this year has been therapeutic for some and stressful for others. Whether you've found yourself in a cooking rut or just need some slack, follow these suggestions to create easy, flavorful meals while saving valuable time, money and energy.

Cook Once, Eat Twice Plan meals that will last longer and ease your cooking tasks for the week. Cook proteins that can easily transition into double-duty meals. For example, put aside some cooked ground beef from a chili recipe to make tacos throughout the week, or make a large batch of rice or pasta for several quick and easy dishes. You'll save a lot of time by not having to cook from scratch twice.

Freeze for Later Don't think you'll eat your large batches before they spoil? No problem – freeze them! The freezer is key for saving both the integrity of your ingredients and time! Prep and freeze elements of your favorite recipes or freeze the entire dish! Simply thaw and reheat whatever you're craving.

Choose Passive Cooking Techniques Cooking appliances are incredibly effective for preparing flavorful meals more easily. Meals made in a slow cooker, rice cooker, Instant Pot® or air fryer are great for nights you want to set it and forget about it. Take advantage of these gadgets that do the heavy lifting plus alleviate cleaning stress.

Savvy Shortcuts Slicing and dicing ingredients for meal prep is time-consuming. Pick up ready-to-cook veggies like pre-washed greens, pre-chopped vegetable medleys and shaved Brussels sprouts for a timesaving shortcut. Or, rely on frozen fruit and vegetable varieties to bring flavor, nutrition and convenience to your favorite recipes.

No-Cook Meals Take a vacation from your oven and stovetop by creating easy no-cook meals. Rotisserie chicken is an excellent ingredient to keep on hand, as well as shelf staples like olive oil, tomato sauce or paste, canned beans or fish, bottled dressings, spices and seasonings. These essentials will help you create delicious pantry-to-plate meals that come together in a flash.