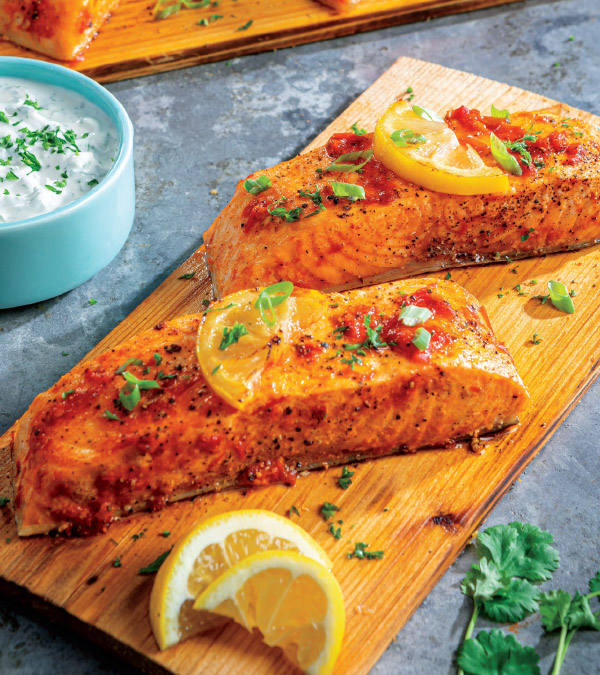 Summer Grilling

Tempt your taste buds this summer with our vast selection of fresh and succulent seafood. Reel in the numerous health benefits seafood offers and expand your culinary repertoire by adding our array of versatile, fresh catches to your summer lineup!

Be a Little Shellfish!
Our variety of shrimp includes USA Wild-Caught Shrimp, Argentinian Wild Shrimp and Mexican
Wild Shrimp. You can choose from different shrimp varieties that fit your preferences or cooking preparations, such as farm-raised or wild-caught, EZ peel or peeled and deveined, as well as raw or cooked. Our shrimp is also available in varying sizes and counts, from 12-15 to 70-90 count and everything in between.

An Extensive Salmon Selection
Expand your horizons with our various Signature Salmon products that offer fresh tastes of the sea, flavor infusions and fun formats. Our most popular variety of farm-raised salmon is from Chile and is farmed in the pristine glacial waters of the fjords and channels of the 10th and 11th regions in the Chilean Patagonia. It's a 4-star Best Aquaculture Practices (BAP) product, meaning it meets high standards for responsible and sustainable aquaculture. Our additional salmon varieties include coho, sockeye and fresh farm-raised Atlantic salmon, as well as farm-raised regal king salmon (only in our Market 32 stores). Peak seasons vary from fish to fish, but you can find frozen varieties of these options in our stores year-round.

Beyond the Fillet
Grilling fish on cedar planks is an easy way to infuse distinct, smoky flavors into your favorite seafood recipes. Try our cedar-planked bourbon and plain farm-raised salmon to create ready-to-cook, mouthwatering meals. Salmon burgers are another delicious way to serve up salmon this season. Enjoy salmon burgers dressed with your favorite toppings and condiments, or get a taste of flavored variations like corn/green chili or spinach and feta.
No matter what type of seafood catches your eye this season, we offer an abundance of seafood products, ready-made meals and a plethora of simple recipes for new-to-you fish dishes and beyond.