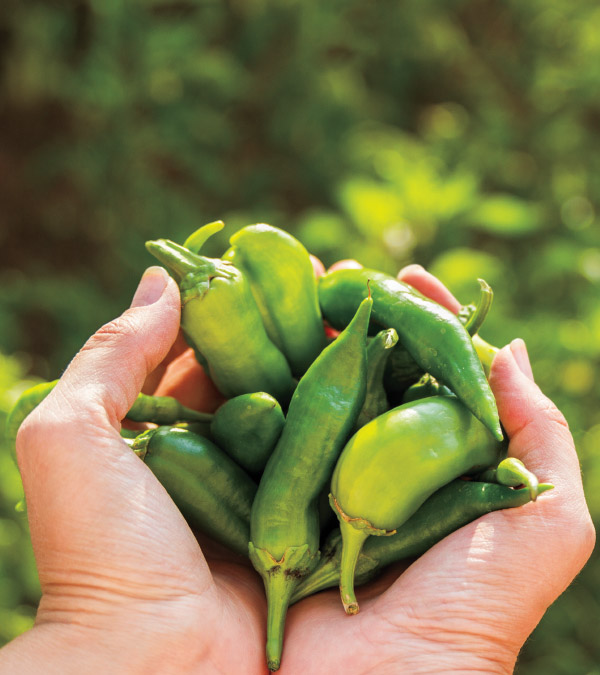 Growing Hot Peppers in the Northeast

Jalapeño peppers are a top crop of Mexico and the Southwestern United States, but our Northeast region can produce some of the best jalapeños out there. Just ask our local farming friends at A. Gurda Produce in Pine Island, New York. The Gurda family hails from New York's famous Black Dirt Region, which has been known for centuries as one of the most fertile agriculture regions in North America.
Each year, the farming team starts with transplants for their peppers, versus planting seeds directly into the soil to start the season. According to Andy Gurda, "It's the best way to do it in this region. Once the transplants are in the field, we use drip irrigation on plastic for growing. When ready, all of our peppers are hand-harvested and then hand-packed."
And on the heat scale, according to Michelle Gurda, these dark green beauties are just the right amount of heat.
"To us, jalapeños are very mild compared to other peppers out there. They're one of our favorites to eat!" Get your home.grown. heat on this summer!