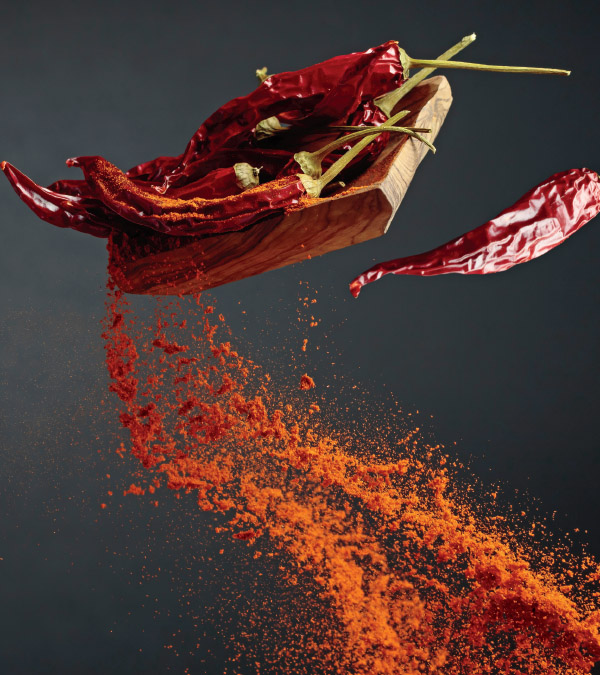 From Sweet to Heat: The Swicy Trend
If you've ever licked your lips after a Tajín®-rimmed margarita or your fingers after dipping fries in hot honey mustard, then you already know all about "swicy."
While newer to the States, this combination has been popular worldwide for centuries – consider Thai chili sauce, mango curry or xocolatl (Indigenous Mexican hot chocolate). And although Western taste buds have traditionally steered clear of spicy fusions for various reasons – colonialism amongst them – the flavors are now back in vogue. Like Batman & Robin or sweet 'n salty trail mix, "swicy" fuses two classics, sweet and spicy, to create a new, dynamic combo.
One of the reasons the combination is so effective is because we taste sweet on the tips of our tongues, but spicy is sensed through the taste buds themselves, making the fusion a gustatory delight. Sugar also helps reduce capsaicin, the pungent compound in peppers, making this the perfect trend for those who want to get a bit more adventurous with their flavors but aren't yet ready to take spicy head-on.
One way to incorporate this trend into your daily life is to add these flavors to dishes you're already making. In your scrambled eggs, try swapping out salt with Sweet Cholula® – or go the economical route and make your own with a dash of pineapple juice and hot sauce. Instead of dipping apples in caramel sauce, try drizzling them with honey and sriracha. Or, if you're feeling fearless, read on for two recipes that go one step further, taking swicy from just a side course to the main dish.