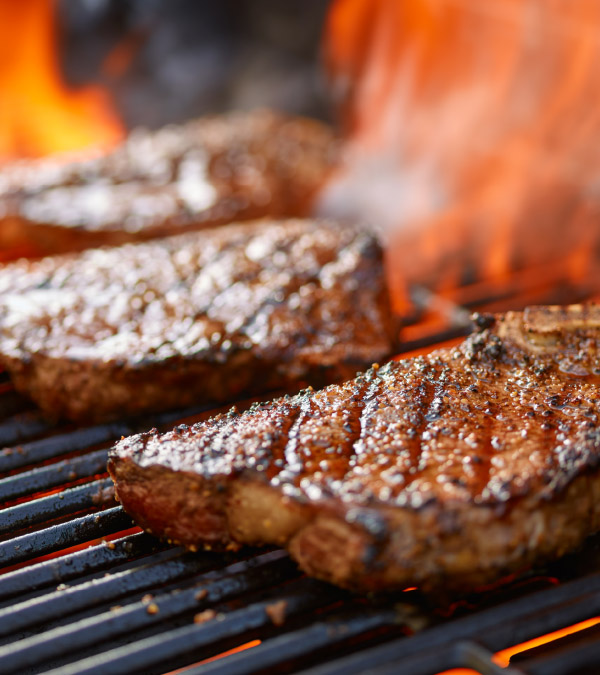 Tips for Cooking a Great Steak

On the Grill
• Choose tender cuts like sirloin or tenderloin. Trim the fat and let the meat stand at room temperature for one hour before cooking.
• Prepare grill for direct grilling over high heat while steak comes to room temperature.
• Let steaks stand for five to ten minutes after grilling to redistribute juices and allow internal temperature to rise.
• Use an instant-read thermometer to check for desired doneness, as cooking times vary per grill.
In the Skillet
No grill? No problem! Pan-sear and roast a juicy steak using these simple steps.
• Select a well-marbled, one-inch-thick steak and let it sit at room temperature for 30 minutes before cooking. Pat it dry and generously season with sea salt and black pepper.
• Sear the steak undisturbed in a 10-inch cast-iron or oven-proof stainless-steel skillet for two to three minutes, then roast in a 450° oven for three minutes for medium-rare.
• Let the steak rest for five minutes, and then baste with butter, fresh herbs and garlic for no more than 30 seconds by tilting the skillet away from you and pouring the butter over the steak.
• Enjoy your perfectly seared and juicy steak straight from the skillet!