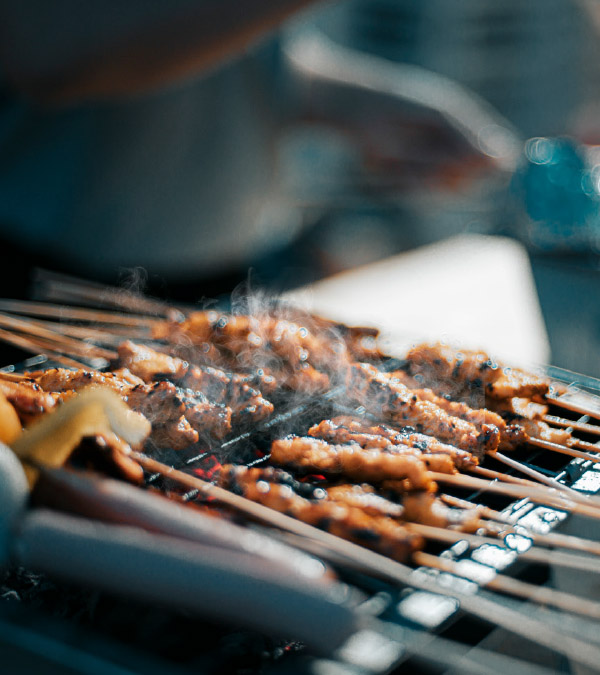 International Fare

Bringing foods from across the world onto your plate is a great way to broaden your mind and palate! Explore the origins, flavors and cultures behind trendy international ingredients to educate yourself and elevate eating experiences.
Saté is a simple and delicious barbeque street food dish. Traditionally containing small pieces of meat (chicken, beef, goat or lamb), saté is marinated in soy sauce, oil or coconut milk along with various Asian-inspired herbs and spices, then skewered and grilled over a charcoal fire served with dipping sauce (usually peanut sauce).
Both Thailand and Malaysia claim saté as their own; however, it's one of Indonesia's national dishes. Originating in Java, Indonesia, marinated chicken or mutton (goat) is coated with dark soy sauce or smooth peanut sauce then grilled in batches over scorching coal fires. Today, you can find distinct versions of saté in other Asian countries, including Malaysia, Singapore, Thailand and the Philippines, and across the globe. With many influences, this dish celebrates the complexity of cultures and diverse regional flavors.
No travel abroad is necessary to enjoy these signature skewers! Try our Grilled Chicken Saté with Peanut Dipping Sauce recipe using simple ingredients found in our stores. They're perfect for outdoor gatherings or any night you want incredibly flavorful finger food that will take your taste buds on a trip!